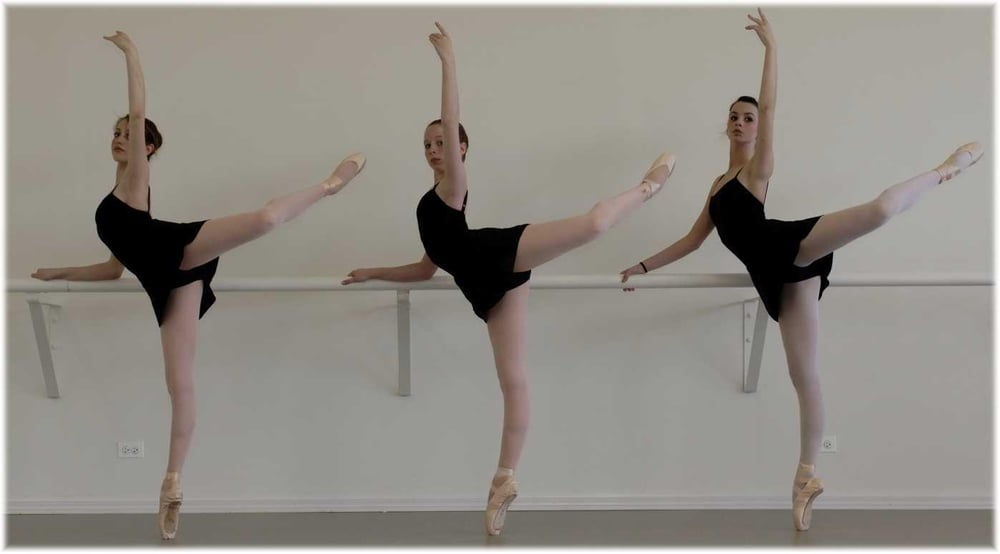 Why Ballet Makkai?
Our school has been the North Shore's Premier Dance School for over 38 years. Founded in 1984 by Irina Makkai, our school offers classes in Ballet, Pointe, Jazz, Modern, Tap and Pre-Dance. The school is the recipient of the Mayor's Award for the Arts for our instruction and contribution to the arts in Highland Park. Home of the Ballet Makkai Nutcracker and Ballet Makkai Youth Company, we have something to offer everyone. Specializing in the Russian based Vaganova Method; we offer individualized attention to each of our dancers. Our award-winning staff of professional dancers includes dancers and directors from the Joffrey Ballet, Ballet Chicago, Lyric Opera, River North Dance Company, Hubbard Street Dance Chicago and more.
Irina Makkai Classical Ballet and Dance School
Our studio offers a variety of classes and performance opportunities for our dancers to dance year-round.
Whether your dancer would like to dance recreationally or train to be a professional, we offer individualized instruction for all needs.
Nutcracker
Students at our school ages 3 and up are invited to audition for our Annual Full Length Nutcracker!
Annual Recital
In addition to our Nutcracker, our dancers perform in our annual recital at the end of the season.
Ballet Makkai Youth Company
Our most advanced students audition and perform with our
Pre-Professional Dance Company, The Ballet Makkai Youth Company.
Master Workshops
Master Classes curated by faculty member and Joffrey Dancer Olivia Duryea will offer dancers opportunities to take workshops with professional dancers from Joffrey Ballet, Hubbard Street and Gus Giordano and more.
Student Choreographic Showcase
Students choreograph, rehearse and perform their own works at our Student Choreographic Workshop in the Spring.
Summer Intensives
The Ballet Makkai Summer Intensive is designed to bring out the best in every dancer. With Guest Teachers from the Joffrey Ballet, Elements Contemporary Ballet, River North Dance Company, Hubbard Street and more, our Summer Intensive will inspire and challenge all dancers to improve their technique.
Ballet/Pointe
Our classical ballet classes follow the Vaganova-Tarasov as developed by Russian, French, and Italian classical ballet schools.
Pre-Dance
For our youngest dancers we concentrate on creative movement, and joyful ways to explore dance through music and movement.
Variations
Variations classes are pointe classes where students learn and execute full solos from classical ballets.
Modern
Modern classes blend elements of dance such as freedom of expression, principles of fall and recovery, control, balance and contraction/release.
Jazz
Our jazz classes focus on learning proper dance technique through isolations of the body and developing complex rhythms and patterns.
Partnering
The Pas de Deux classes to help dancers learn the skill and art of partnering.
Ballet Makkai Youth Company Performs in Smashing Pumpkins New Music Video
The Ballet Makkai Youth Company is honored to be part of the Smashing Pumpkins Music Video Beguiled.
Thank you for this once in a lifetime opportunity!